Featured Speakers
---
We are excited about the great speakers who have already confirmed for DrupalCon Denver. Check back to see which new speakers and keynotes are being added to the roster.
---
Keynotes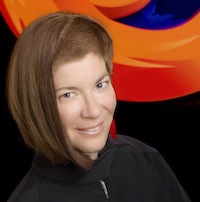 Mitchell Baker
Chairperson for the Mozilla Foundation,
Lizard Wrangling - Mitchell on Mozilla and More
As the leader of the Mozilla Project, Mitchell Baker is responsible for organizing and motivating a massive, worldwide collective of employees and volunteers who are breathing new life into the Internet with the Mozilla Firefox Web browser and other Mozilla products.
Mitchell was born and raised in Berkeley, California, receiving her BA in Asian Studies from UC Berkeley and her JD from the Boalt Hall School of Law. Mitchell has been the general manager of the Mozilla project since 1999. She served as CEO of Mozilla until January 2008, when the organization's rapid growth encouraged her to split her responsibilities and add a CEO. Mitchell remains deeply engaged in developing product offerings that promote the mission of empowering individuals. She also guides the overall scope and direction of Mozilla's mission.
As Chair of Mozilla, Mitchell continues her commitment to an open, innovative Web and the infinite possibilities it presents. TIME Magazine profiled Mitchell under "Scientists and Thinkers" in its 2005 TIME 100. She has also appeared on "The Charlie Rose Show" and "CNN Global Office" to discuss open source software and the Firefox phenomenon. In 2009, Mitchell was honored as winner of the Anita Borg Institute's 2009 Women of Vision Award. In 2010 she was the recipient of the Aenne Burda Award for Creative Leadership and was honored as the recipient of Frost & Sullivan's 2010 Growth, Innovation and Leadership Award. She is also a part of the Henry Ford Museum's Innovator Program.
---
Dries Buytaert
Drupal Project Lead,
CTO, Acquia
Dries Buytaert is a man of many interests. He holds a doctorate in computer science and engineering. He is a photographer. He is a husband and father. He is Belgian. However, you may know him best as the original creator and project lead for the Drupal open source Web publishing platform or "the reason there is a DrupalCon in the first place".
In addition to serving as the president of the Drupal Association, he is also the co-founder and CTO of Acquia, a company that offers hosting, technical support, and services for the Drupal platform, and the co-founder of Mollom, a web service that helps identify content quality and stop website spam.
---
Luke Wroblewski
Digital Product Design Lead,
Speaker and Author
LukeW Ideation & Design
For years, most Web teams have designed for the desktop. Mobile, if it even happened, was a port off the desktop version, designed and built before anyone even considered the mobile experience. This made perfect sense for a while. Browsing the Web on mobile phones was painful; carriers controlled access to the Web on their devices; and mobile network speeds made everything often grind to a halt.
But things have changed so dramatically over the past few years that starting with the desktop may be an increasingly backwards way of thinking about a Web product. Designing for mobile first can not only open up new opportunities for growth, it can lead to a better overall user experience for a Web site or application.
In this presentation, Luke Wroblewski will dig into the three key reasons to consider mobile first: mobile is seeing explosive growth; mobile forces you to focus; and mobile extends your capabilities.
---
Featured Speakers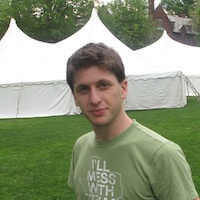 Sam Boyer
Freelancer
Drupal Profile
Delivering Drupal
Brutal truth: as a community, Drupal's understanding is pathetically behind much of the world when it comes to devops and deployment. Most shops, and even many larger companies with dedicated...
---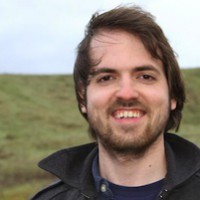 Kyle Browning
Senior Engineer, Workhabit
Drupal Profile
Native Mobile Application Development on Drupal
Mobile Strategy is becoming critical to brands who want to provide their users with more accessible and interactive information while on the go. Native apps provide a great way for these...
---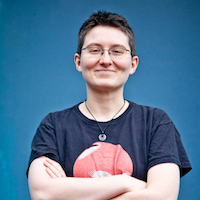 Angie Byron
Drupal 7 Core Maintainer, Acquia
Drupal Profile
The Drupal Community: Where are we going and how to get involved?
The Drupal community is the Drupal project's greatest strength, yet far too few of us actually contribute back to the project, for a variety of reasons. This talk will focus on debunking myths about...
---
Zach Chandler
Web Strategist, Stanford University
Drupal Profile
Drupal and the Academy: emerging technology, community of practice
For years the Drupal groundswell has been building in higher education, and at many institutions Drupal has moved from a fringe technology to core infrastructure. Libraries, publishing, e-learning,...
---
Jeff Eaton
Web Developer, Lullabot
Drupal Profile
Tame the Burrito: Understanding the Five Layers of Drupal
Drupal has long outgrown its origins as a humble dorm-room project. The project encompasses a large ecosystem of developers, site builders, and businesses; hundreds of APIs and subsystems; and a...
---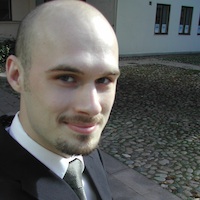 Johan Falk
Trainer, NodeOne
Drupal Profile
Essentials knowledge for Drupal beginners
This session gives an overview of essential skills and knowledge you need to acquire when starting to use Drupal. It assumes nothing about your prior Drupal knowledge, but provides you with a map and...
---
Frank Febbraro
Chief Technology Officer, Phase2
Drupal Profile
Managing Highly Successful Drupal Migrations
From development, to data migration, to training, to transition management, Drupal migrations are fraught with challenges. Frank Febbraro, a veteran leader in the Drupal community and CTO at...
---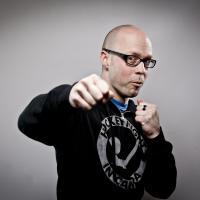 Steve Fisher
UX Director, Yellow Pencil
Drupal Profile
Design Thinks in Patterns
Designing for the web used to mean creating solutions for specific screen sizes and limited experiences. Let's be honest, that hasn't been true for awhile now. The medium is fluid, I think our...
---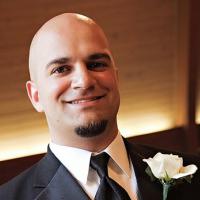 Matt Farina
Engineer, Hewlett-Packard
Drupal Profile
Using Sass & Compass in Drupal Theming
In recent years, front end development tools have come a long way. Gone are the days of suffering through remembering multiple browser vendor prefixes. We can now focus on what matters most: Writing...
---
Bryan House
Vice President of Marketing, Acquia
Drupal Profile
Competing with Giants - How to Win with Drupal vs Proprietary Alternatives
Drupal has become a serious player in the enterprise market, encountering a new set of competitors along the way. Free software alone isn't enough for most larger organizations to choose Drupal...
---
Narayan Newton
Partner and CTO, Tag 1 Consulting
Drupal Profile
Real World Performance Analysis: How to identify performance problems in your own sites
While there have been many presentations focusing on new and interesting ways to solve performance problems, very few have focused on how to find them. The first step to solving a problem is...
---
Dave Reid
Senior Engineer, Palantir.net
Drupal Profile
Drupal Media
The Media project, also known as the File Browser to the Internet, has revolutionized file and media handling in Drupal 7 and beyond. With dozens of developers, representing some of the largest and...
---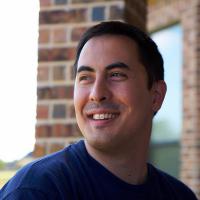 Nathan Smith
UX Developer, PureCharity.com
Drupal Profile
Using Sass & Compass in Drupal Theming
In recent years, front end development tools have come a long way. Gone are the days of suffering through remembering multiple browser vendor prefixes. We can now focus on what matters most: Writing...
---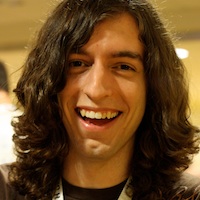 Ryan Szrama
VP of Community Development, Commerce Guys
Drupal Profile
Drupal Commerce
Drupal Commerce is an open source e-commerce framework built specifically for Drupal 7. Its core modules define the basic components and systems you need to do business online without hard-coding...
---
Jeff Walpole
CEO, Phase2
Drupal Profile
How Drupal is Transforming Government: 7 Case Studies
Drupal is growing in government - there's no doubt about that. But beyond building interesting and useful web sites, the public sector is using Drupal to push the limits of open government and...
---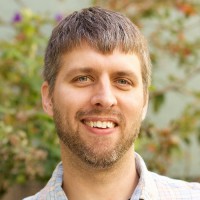 Matt Westgate
Co-founder & President, Lullabot
Drupal Profile
Growing a Virtual Company & Maintaining Team Moxie
Building and retaining highly capable teams is a universal challenge in the technology field, and Drupal is certainly no exception. Join Lullabot cofounder Matt Westgate as he walks you through the...
---
John Albin Wilkins
Senior Front End Developer, Palantir.net
Drupal Profile
Practical Responsive Development in Drupal
"Responsive design" is the latest buzz word in web design. If you've read Ethan Marcotte's book or A List Apart article, you already know the relatively straightforward techniques to this new...